At Associated Estate & Appraisal Co. Inc., we have over forty years' experience in the antiques, estate and appraisal industry. We are bonded and insured for complete confidence.
Our mission is to place your family heirlooms, collections in the most relevant markets for optimal results. Our strengths are to provide a proper and thorough professional discovery process, providing due diligence of valuations with full disclosure of transparency.
We are a client oriented company, working with and for you to do what is best through each and every aspect of handling your estate. We know that every situation is unique and we are diligent at finding the precise market for your personal property and valued items.
Marketing your fine antiques, locating buyers for your used furniture and the removal of years of accumulation is all done with ease by our professional staff.
We have worked with hundreds of satisfied clients throughout New England over the years, many being repeat clients, law firms, financial institutions and referrals.
Together we bring a broad accumulation of knowledge in the antiques trade ranging in subjects from antique furniture, fine art, 20th century decorative arts, mid-century modern, glass, porcelain, pottery, coins, stamps, and collections of all sorts. Our staff works together with other professionals everyday around the globe, broadening our knowledge and keeping up with ever changing trends.
CREDENTIALS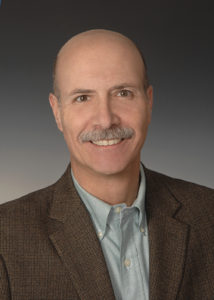 Steven M. Fusco, I.C.A. is a full time appraiser of fine art, antiques and personal property for insurance/damage loss, IRS Charitable Contribution/Estate, Market Value, Divorce and Orderly Liquidation purposes. Mr. Fusco is second generation auctioneer in the state of Rhode Island since 1980 and has been active in the antiques and fine art trade as a dealer and collector for over 30 years. A past candidate member of the American Society of Appraisers and has successfully completed the four principal of valuation courses given by the American Society of Appraisers and holds a certificate in Appraisal Studies from Rhode Island School of Design. Mr. Fusco is currently president of Associated Estate and Appraisal Company, providing the highest standards of Personal Property Appraisals and Estate Liquidations with complete unbiased, well researched opinions of valuations.
Active in the Antiques & Decorative Arts Trade since 1975
Disciplines in:
American and European Furniture

20th Century Decorative Arts

Fine Arts

Silver

Residential Contents

Personal Property
Graduate Rhode Island School of Design: "Antiques & Art Appreciation Certificate Program"
Appraisal Studies, Personal Property Valuation

Appraisal Studies, Methodology, Research & Analysis

Appraisal Studies, Report Writing

Appraisal Studies, Legal & Commercial Environment
American Furniture Styles Course, RISD 2002
ASA Appraisers Expert Witness Certified 2003
Uniform Standards of Professional Appraisal Practices (USPAP) Certified 2018
Former Member Boston Chapter American Society of Appraisers
WHAT WE DO
Before you have that Yard/Estate sale, donate or begin to throw items away, have our company provide you with a complimentary walk-through evaluation.
All too often we have heard that a client has disposed of, donated or worse, had a person with very limited knowledge and "cherry pick" items that could have had much more significant value without providing relevant disclosure of value or resources. Our advice is that one should never offer items for sale without having such relevant information of value.
This would include items such as old fountain pens, ephemera (postcards, paper, and old books), military memorabilia, pottery, porcelains, glassware, sculpture, fine art, vintage clothing / textiles, musical instruments, costume and fine jewelry, coins – stamps, old watches, various collections, antique tools, and vintage electronics. Just to name a few!
Discovery of valuable items is our strength and passion.
If you are settling an estate, downsizing, cleaning out a house, in need of an appraisal, selling valuables or preparing a house for sale. In most cases, items of value can be easily overlooked. In addition, it can be very time-consuming and emotionally stressful.
Obtaining proper value, moving items, what and what not to keep can often require professional assistance. Our company offers many options of estate settlement and appraisal services to remove the burden, stress and provide peace of mind that nothing has been overlooked.
Associated Estate & Appraisal Co., Inc. can provide you with a level of service that no other company can offer.
We literally love what we do!
We also offer complimentary in-home professional evaluations
We Buy Gold, Silver, and Coins!
Check around and always ask!
If you're not getting at least 75% of current market
Give us a call at 401-781-1181