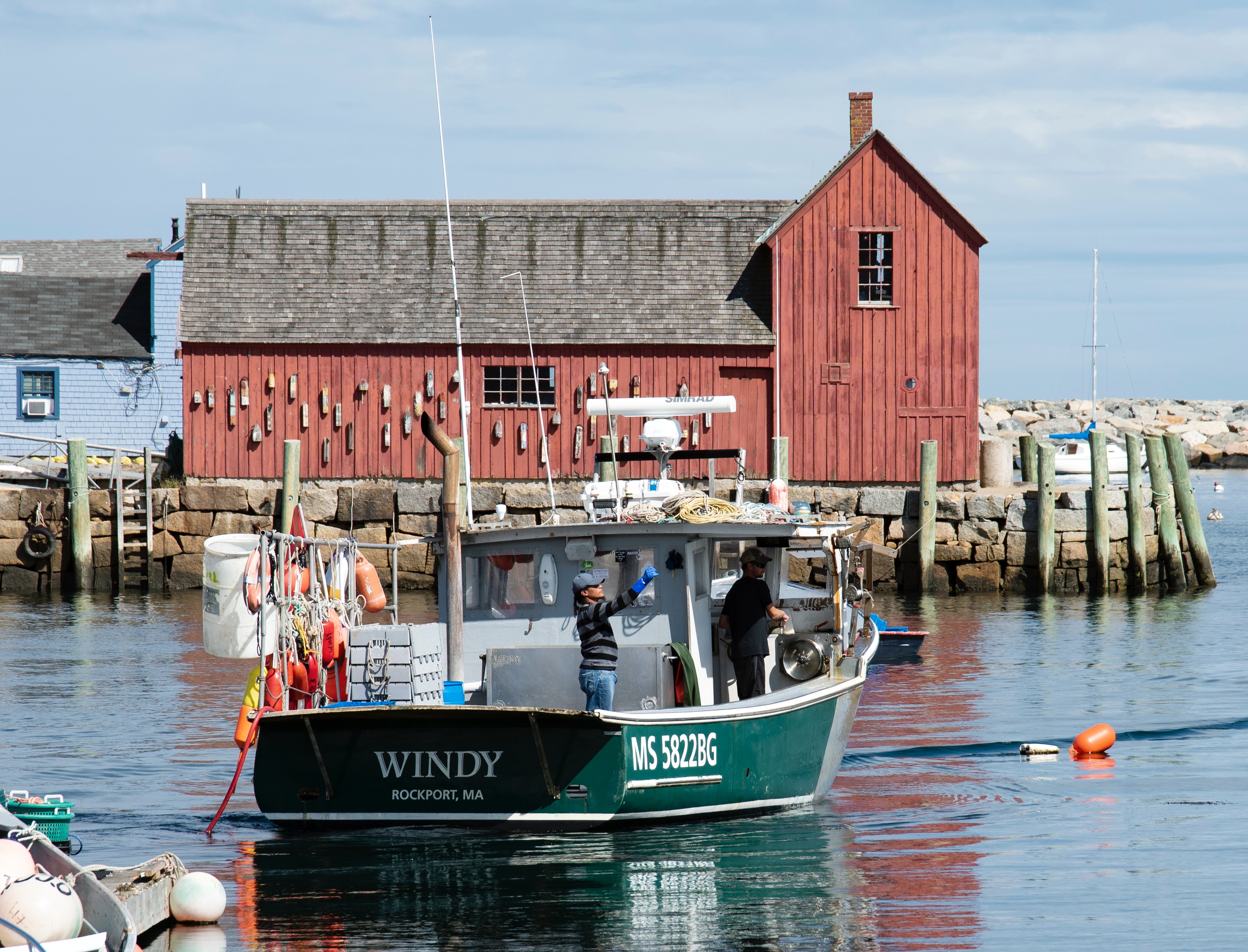 Whether you're looking to treat yourself or gift someone else, North Shore, MA has no shortage of iconic vintage, antique, and consignment shops. Shoppers can find anything from fine jewelry to one-of-a-kind antiques to the latest styles. Stop by these unique locations next time you're in the North Shore area.
Second Glance Thrift Store
Thrift Store, 2 Pond Rd #1, Gloucester, MA
Whether you're looking for classic books, children's toys, home decor, art, or clothing, Second Glance Thrift has you covered. From colorful sets of glasses and plates to stylish clothing and accessories, its shelves are filled to the brim with unique treasures. Be sure to check it out during your next visit to Gloucester. Insider Tip: their doors open weekly on Wednesday at 9am. The early thrifter gets the goods!
The Mills
Antique Mall, 58 Pulaski St, Peabody, MA
The Mills provides every customer who walks in with a unique variety of furniture, fashion and general vintage and antique goods from various time periods. Each piece tells its own story- whether it be a set of mid century modern chairs, an antique mahogany table, or a brand new set of sparkling silverware. The Mills also features a high-quality selection of clothing. Browse its many vendor shops to elevate both your home and your closet. Here are some of the highlights:
Vintage on 2
Vintage Store, 58 Pulaski St 2nd Floor Mills 58 Building C, Peabody, MA
Fully stocked with vintage collectibles, home decor items, vinyl records, and more, Vintage on 2 has something to satisfy every shopper's taste. It even features various pieces of the ever-so-popular mid century modern style that has recently made its return. Explore next time you're in Peabody to decorate your home for prices that can't be beat.
AshBmarie
Thrift Store, 58 Pulaski St, Peabody, MA
Providing young professional women with affordable styles since 2014, AshBmarie contains a treasure trove of fashion as well as antique and vintage items to give customers a blast from the past. AshBmarie combines fashion accessories and handmade garments with iconic music memorabilia and antique pieces. In addition to its in-store location,, the brand features various shows throughout the year. Check them out to find styles and decor that will spruce up your wardrobe and home without breaking the bank. If you're not from the area, browse its online shop.
AnnTiques
Antique Store, 47 South Main St Route 1A, Ipswich, MA
AnnTiques is a treasure trove of gems from the past. Whether you're looking for antique furniture, modern or vintage goods, or home decor, the store has something bound to catch every customer's eye. It even features a selection of both fine and vintage costume jewelry, adding the perfect accessory for any outfit or making a memorable gift for someone special. Be sure to stop by next time you're in the North Shore area.
Modern Millie
Vintage Store, 3 Central St, Salem, MA
Open since 2006, this vintage store combines true vintage clothing with modern consignment. Its classy but cute styles are available for women of all shapes and sizes. Modern Millie also offers a wide selection of vintage accessories from various vendors. Browse both its online store and its brick and mortar location to find adorable yet timeless vintage styles.
Violet's Designer Consignment Boutique
Consignment Shop, 149 Washington St Unit C1, Peabody, MA
Violet's Designer Consignment Boutique provides customers with a more affordable way to shop- but still features the signature boutique shopping experience. Complete with curbside shopping, appointment shopping, and personal shopping, the boutique offers a wide variety of experiences for customers of every style. Whether you're looking for assistance in styling or are looking for higher-end clothes with a more hands-off approach, be sure to stop by during your next visit to Peabody to spruce up your closet.
Witch City Consignment
Consignment Shop, 301 Essex St, Salem, MA
Whether you're looking for antique furniture, vintage electronics, books, art, clothing, and more, Witch City Consignment has it all. Nestled in one of the most historic cities of New England, its items are filled with the stories and memories of years past. Explore this treasure trove during your next visit to the home of the witch trials.
Boston Consignment
Antique Store, 43 Enon St, MA-1A, Beverly, MA
With fine antique items to furnish every room, Boston Consignment truly has it all. Its carefully-curated collections include furniture, decorative arts, and vintage items from every style and time period. Browse either its online store or its brick and mortar location for treasures you won't find anywhere else.
Marblehead Antiques
Antique Store, 118 Pleasant St, Marblehead, MA
Inspired by the Algonquin Round Table in New York, a mother/daughter duo decided to create Marblehead antiques- a place in which people can both sit and relax in and browse unique pieces. Its one-of-a-kind treasure trove includes both furniture and collectibles of every kind. Stop by next time you're in the North Shore area and browse its collections and de-stress.
Worthy Girl
Consignment Shop, 276 Cabot St, Beverly, MA
Dedicated to providing customers with fresh styles at affordable prices, Worthy Girl keeps up with the latest trends from various popular, high-end brands. Featuring clothing from brands such as Zara, Lululemon, Kate Spade, and J. Crew, its contents feature various current styles at much more affordable prices than retail. Browse to find deals you won't find elsewhere.
Francie's Boutique
Consignment Shop, 30 Main St, Topsfield, MA
Francie's Boutique has combined the new, the handmade, and the pre-loved in its Topsfield location for nearly a decade. With various unique clothing items, accessories, shoes, and home decor pieces, the shop carefully curates its items from several vendors with unique tastes. Explore to find one-of-a-kind items to step up both your closet and your home decor game.
Revival Fashion Consignment
Consignment Shop, 15 Elm St, Danvers, MA
Revival Fashion Consignment features a wide array of clothing and accessories to suit any occasion. Its size-inclusive collection will make sure you impress whether you're at a wedding or in the office. It also features a stunning jewelry line, which ranges from both statement pieces to catch the eye and simple, more elegant everyday items. Browse its rotating collections to find classy, high-quality styles.
Sistas Consignment
Consignment Shop, 1 State Street, Marblehead, MA
This small but mighty consignment shop located in the quaint seaside town of Marblehead is a hidden gem if you're on the hunt for current styles at a steep discount. The shop specializes in pre-owned women's fashion from well known and designer brands. Names like All Saints, Tory Burch, Reformation, Theory and Mackage are labels you'll likely discover when scouring the racks. Pro-tip: check back often as items that have been on the shelf are discounted after a certain period of time. You may even come across a vintage item or two!